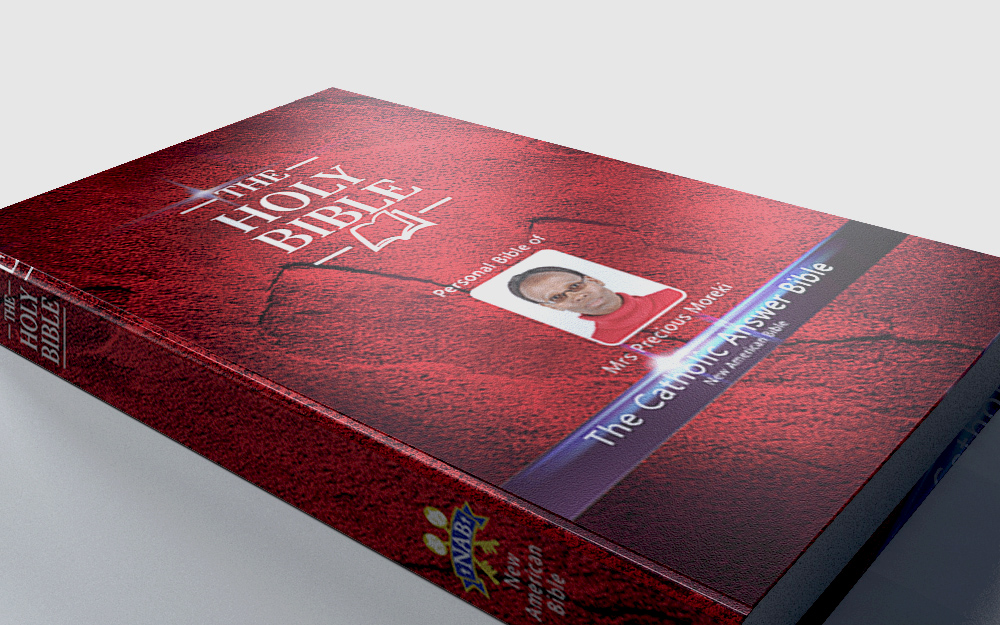 Beautiful Full Colour Printed
Photographs
Our personalised Holy Bible is an excellent gift for the occasions of Birthday, Wedding, Housewarming and for many other occasions.
It is an effective communication tool for reminding your loved ones about the enduring love of Jesus, His plan for our wellbeing and to show them how much you care. Creative design is the highlight of our bibles.
Holy Bible contains teachings about who God is and what his purposes are for the world. It gives detailed guidelines for personal and spiritual conduct. Bible gives practical instructions about how to know and worship God.
PLEASE SEE *CUSTOMISATION* TO VIEW ALL ADDITIONAL FEATURES WHICH CAN BE APPLIED TO ALL BIBLES.
Personalise For A More Memorable God Experience
Full colour printed personalised Bible with photograph and name of the recipient.
Imitation leather covers of trendy colours and textures to match your personal preferences.
Single and two panels cover options to choose from.
Gold silver foil printing or embossing.
Request a quote
Outreach Communications (Pty) Ltd T/A Greencarddiary Plot 22017/3 • Kgomokasitwa Road • Opp. Central Medical Store • G-west Industrial • Gaborone P.O Box 80997 • Gaborone • Botswana