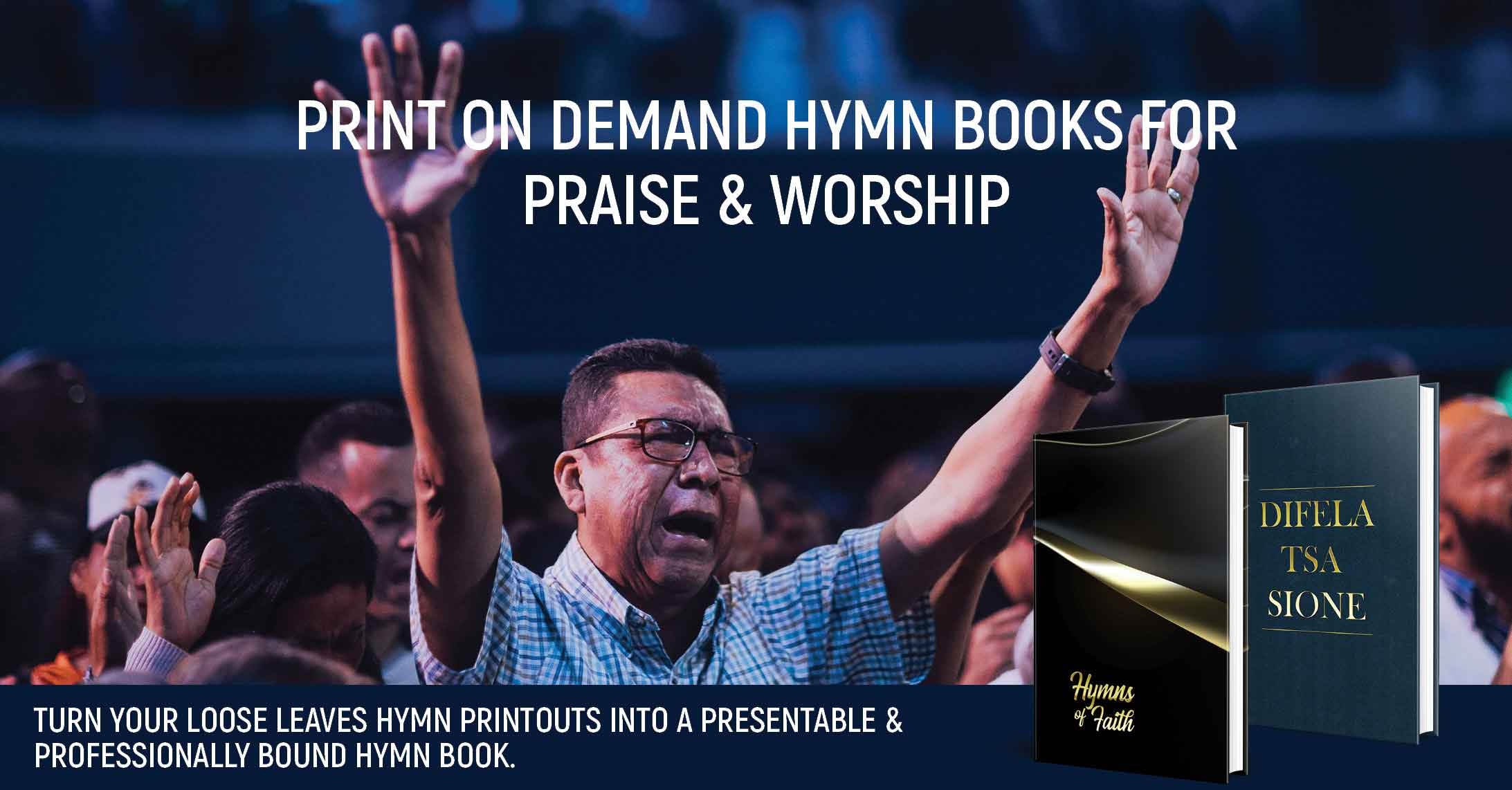 CHURCH PUBLICATIONS AND PRINT ON-DEMAND SOLUTIONS
PRINT ON DEMAND HYMN BOOKS FOR PRAISE & WORSHIP
We are a Print on Demand book publishers based in Botswana. We can offer publishing services for hymn books, Spiritual books, motivational books, Sermons of Pastors, church flyers & newsletters in small quantities of 1- 50 copies or more.
Even on small quantities, we maintain the same quality print finishing like large volume commercial printing at an extremely competitive rate.
Print on demand allows you to print books as they're needed.
Allows you to easily make updates to existing titles. You never have to worry about running out of stock.
Avoid financial Risks from overprinting and loss from unsold books.
WE OFFER AMAZING BOOK BINDING STYLES FOR YOUR HYMN BOOKS
Wiro Binding, Saddle Stitching, Case Binding, Perfect Binding
We offer exceptionally fast production turn-around time for print on demand publications.
Hymn Books
Bible Repair & Restoration
Newsletters
Church Flyers
Church Magazines
Leaflets
Visitors Register
Printed Envelopes for Tithes
CONTACT US TODAY FOR ASSISTANCE