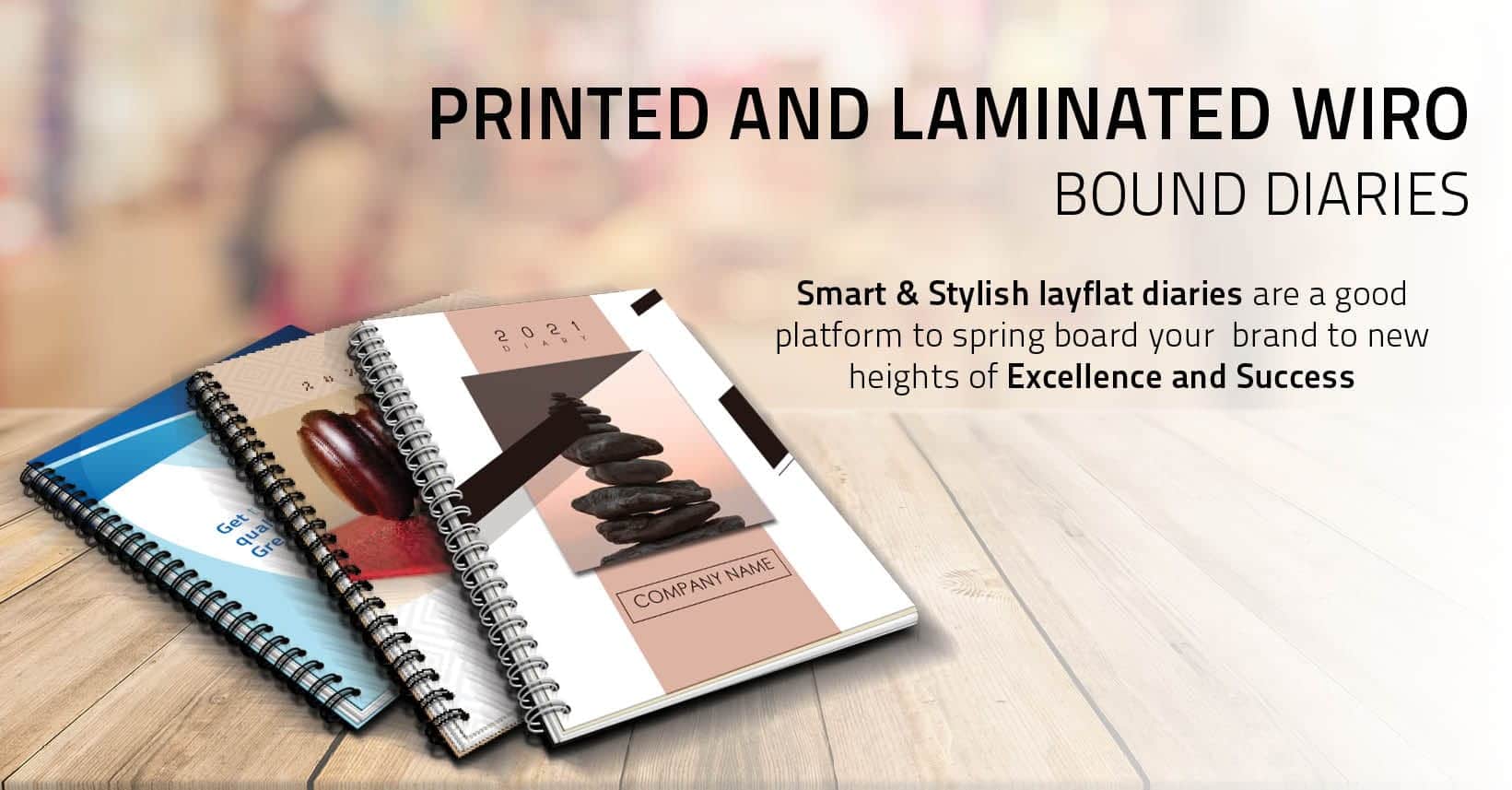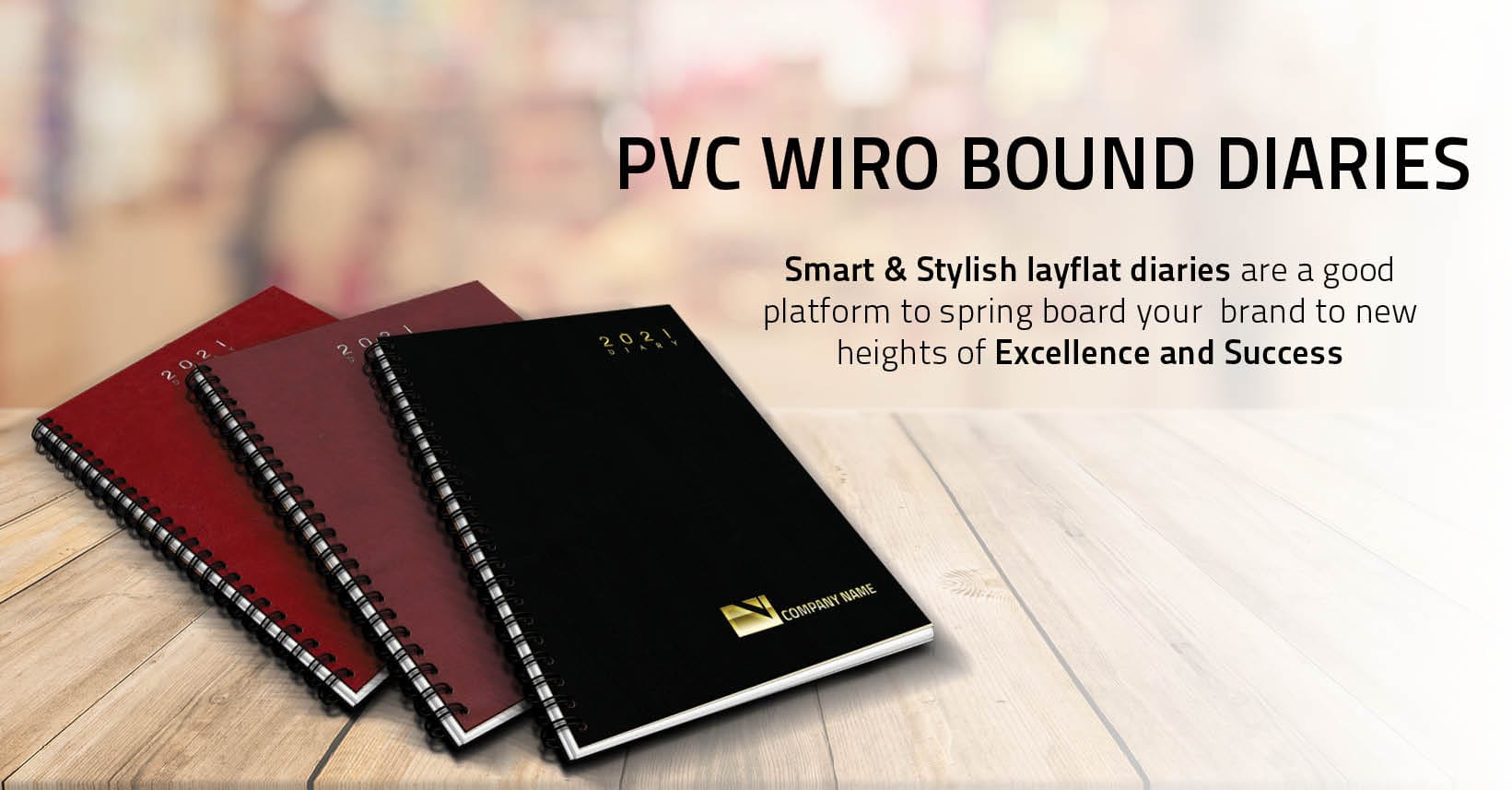 Printed and Laminated Wiro Bound Diaries
Smart and Stylish lay flat diaries are a good platform to springboard your brand to new heights of excellence and success. (We need three slides: Printed & laminated, PU and PVC with slight variation in text)
Attractive wiro colours and varieties to choose.
Wide variety of leather colours and finish to choose and match your corporate colours.
Available sizes A4, A5+, A5 & Slimline size.
Full colour printed & laminated option available.
Gold/ silver foiling & embossing of logo on PU and Novalite materials.
Personalisation of diaries with names of the recipient.
DIARY CUSTOMIZATION OPTIONS
Our unique customisation options will help your brand to remain in the mindset and reach of your target audience throughout the year.
BINDING
We can emboss company logos and information in either on any printed products including; books/diaries/covers/folders. All of our products may be customised and modified to suit your personal preference/brief. There are many customisable features. The following features may be considered for your order wherever applicable.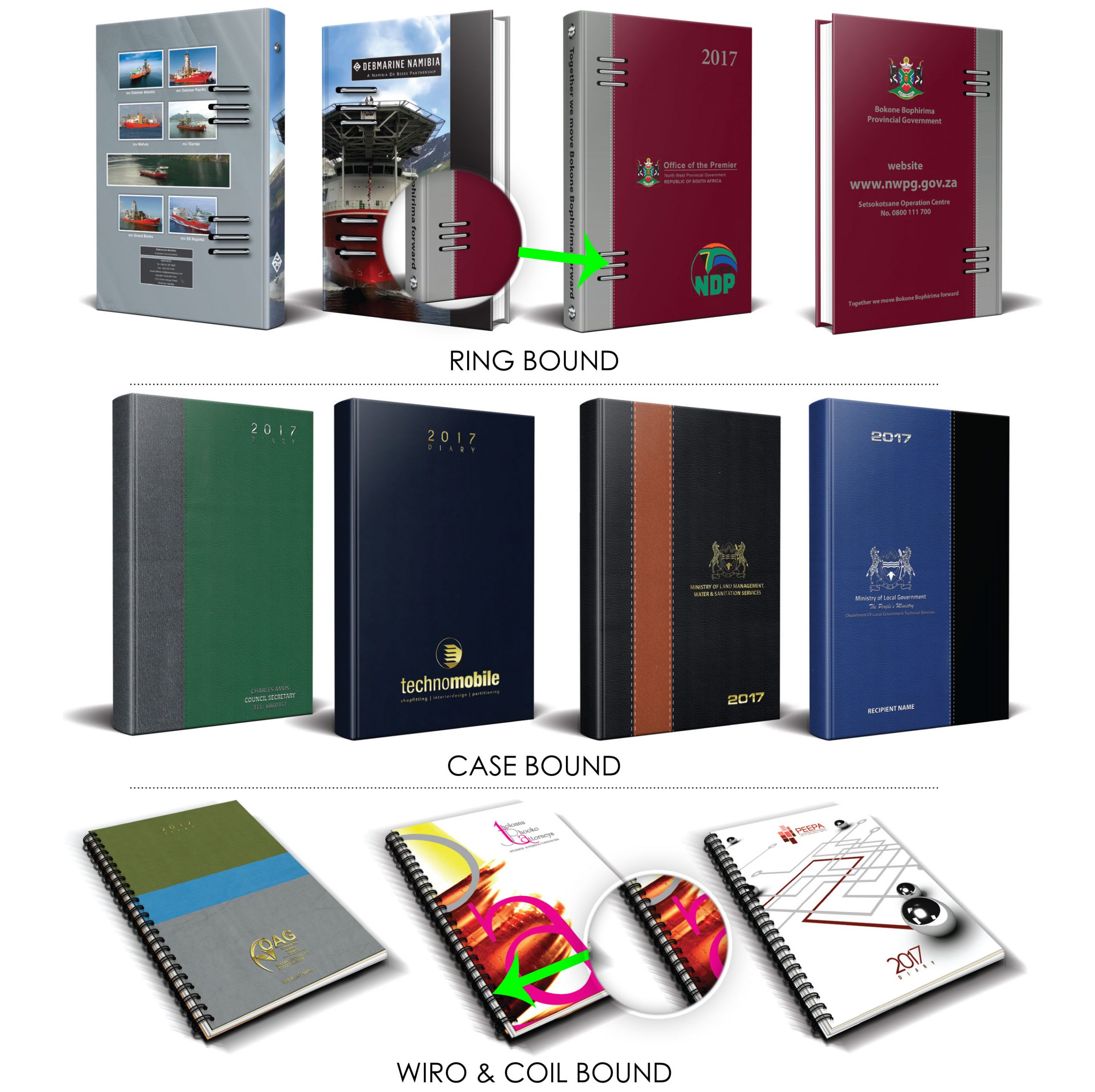 Request a quote
Outreach Communications (Pty) Ltd T/A Greencarddiary Plot 22017/3 • Kgomokasitwa Road • Opp. Central Medical Store • G-west Industrial • Gaborone P.O Box 80997 • Gaborone • Botswana